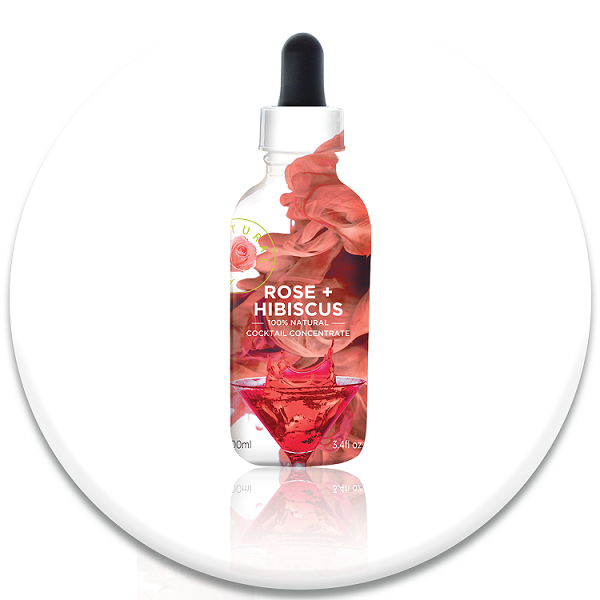 Flower Extract - Rose + Hibiscus
$10.00 USD
RRP
A high concentration extract from the most premium hibiscus and Bulgarian rose flowers.   This product is extremely luxurious with a divine aroma of rose essential oils, rounded out by the mixed berry-type taste of hibiscus so doesn't overpower.  

A top favorite by bartenders!

Five ingredients - hibiscus flowers, Bulgarian rose flowers, sugar, water and soy lecithin.
Natural flavor and pink coloring for food and beverages. 
Use like a bitters - just a few drops per cocktail for vibrant pink color.  Also use for cooking applications such as macaroons and cake decoration.
Goes particularly well with mezcal for a perfect pairing or to a glass of Champagne.
Works very well for frosting, icing, cakes and desserts.
---
---