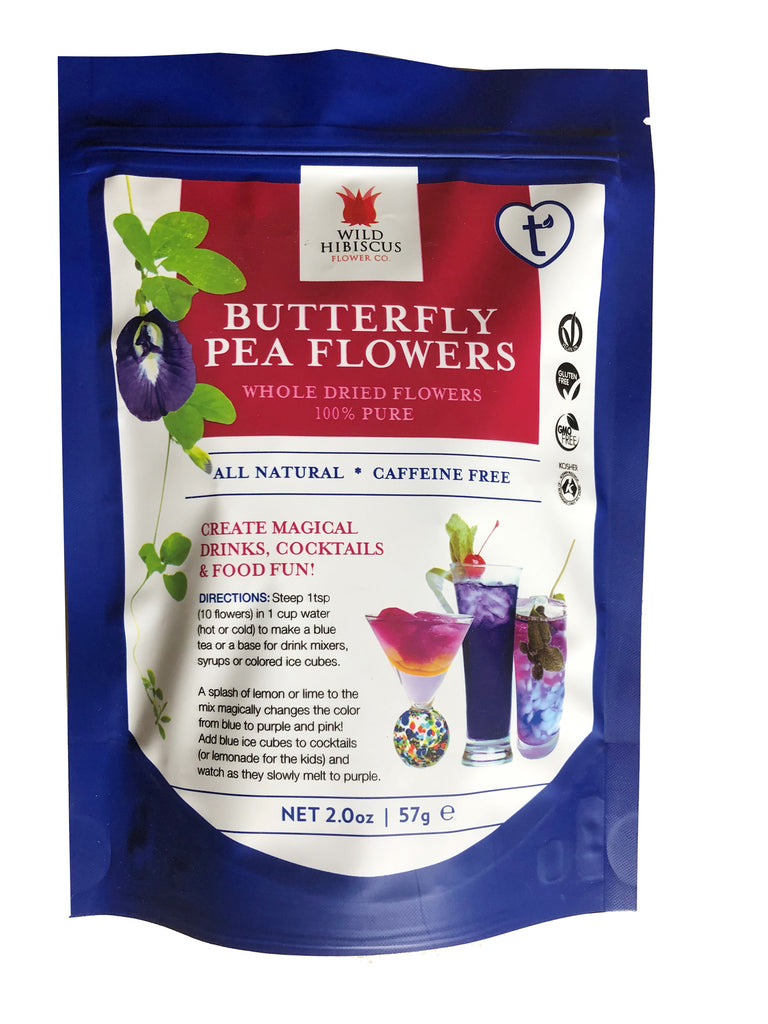 Butterfly Pea Flowers Dried Whole
$14.00 USD
RRP
In Stock in USA - No extra wait times from Thailand - Bulk 22lb Available
Highest quality butterfly pea flowers direct from our farmers - Lowest moisture content available (best shelf life and color for 3 plus years).
Make contact for volume pricing and bulk supply, we truly understand the role of a supply partner being manufacturer's ourselves.
BULK QUANTITY PRICE ON APPLICATION - Please email northamerica@wildhibiscus.com
We supply bulk dried Butterfly Pea Flowers in whole, ground or matcha formats.
Our flowers are grown organically.  We work together with our farmers on exceptional post harvest management to create the lowest moisture content available on the market + a premium quality with superb color and shelf life for 3+ years due to our specialized drying process. Each flower is whole, clean of any other materials and free of pesticides or chemicals. Truly a "clean and green" product just as nature would naturally produce. 
Amazing magical color-changing natural blue herbal tea - Butterfly Pea Flowers!  High in anthocyanin antioxidants. 
Perfect for tea blends, syrups, cocktails, hot or cold beverages and foods. Make it blue or purple!
Kosher, HACCP Food Safe approved.
We supply pouches in NET 2oz, 0.75lb and 2.2lb sizes.  Bulk quantities also available in 22lb boxes.
Also available in b'Lure - a high concentrate extract form to use in drinks!
100% pure butterfly pea flowers.  A mild tasting tea with intense blue color.  The flowers are a very high source of anthocyanin antioxidants.
Butterfly pea flowers are is used for the traditional Thai welcome iced tea drink - just add a teaspoon of honey and squeeze of lemon to your tea and serve over ice.  It has an amazing vivid blue color which changes to purple when the lemon is added.
A very interesting tea to try:
Hot or iced herbal tea 
Add honey and lemon for the traditional Thai welcome drink – nam dok anchan
Liquor infusions and cocktail ingredient
Great for a colorful punch ingredient
---
---