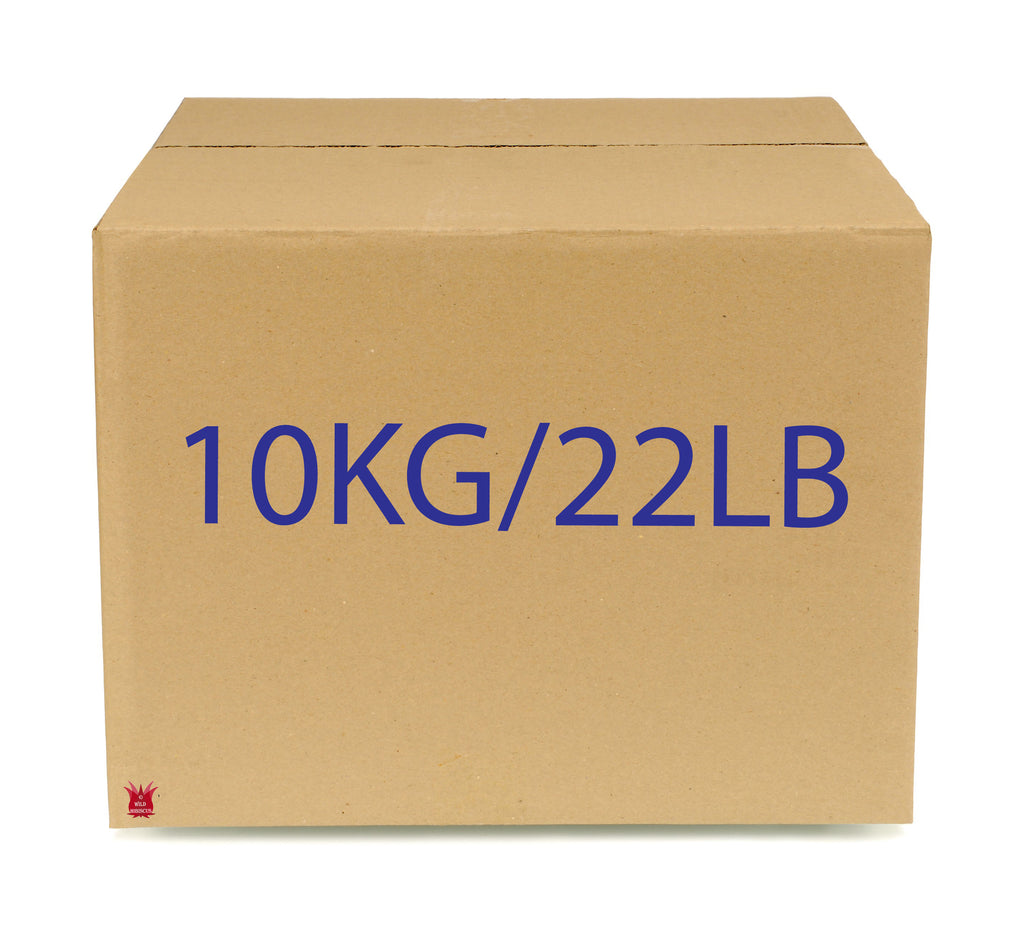 22lb/10kg Dried Whole Butterfly Pea Flowers- Retail Price
$990.00 USD
RRP
In Stock in USA - No extra wait times from Thailand
BULK QUANTITY PRICE ON APPLICATION - Please email northamerica@wildhibiscus.com
We supply bulk dried Butterfly Pea Flowers for manufacturers, tea blenders, formulators and many more categories of business. This case pack is 22lb/10kg of whole butterfly pea flowers up to 16 boxes fit on a pallet. For additional bulk or volume supply please make contact direct. As a manufacturer ourselves we understand the importance of being a supply partner, ingredient supply is much more than a transaction.
Our flowers are grown organically.  We work together with our farmers on exceptional post harvest management to create the lowest moisture content available on the market + a premium quality with superb color and shelf life for 3+ years due to our specialized drying process. Each flower is whole, clean of any other materials and free of pesticides or chemicals. Truly a "clean and green" product just as nature would naturally produce. .
Perfect for tea blends, production of syrups, beverages and foods using Butterfly Pea Flowers.
100% pure butterfly pea flowers.  A mild tasting tea with intense blue color.  The flowers are a very high source of anthocyanin antioxidants.
Butterfly pea flowers are is used for the traditional Thai welcome iced tea drink - just add a teaspoon of honey and squeeze of lemon to your tea and serve over ice.  It has an amazing vivid blue color which changes to purple when the lemon is added.
---
---