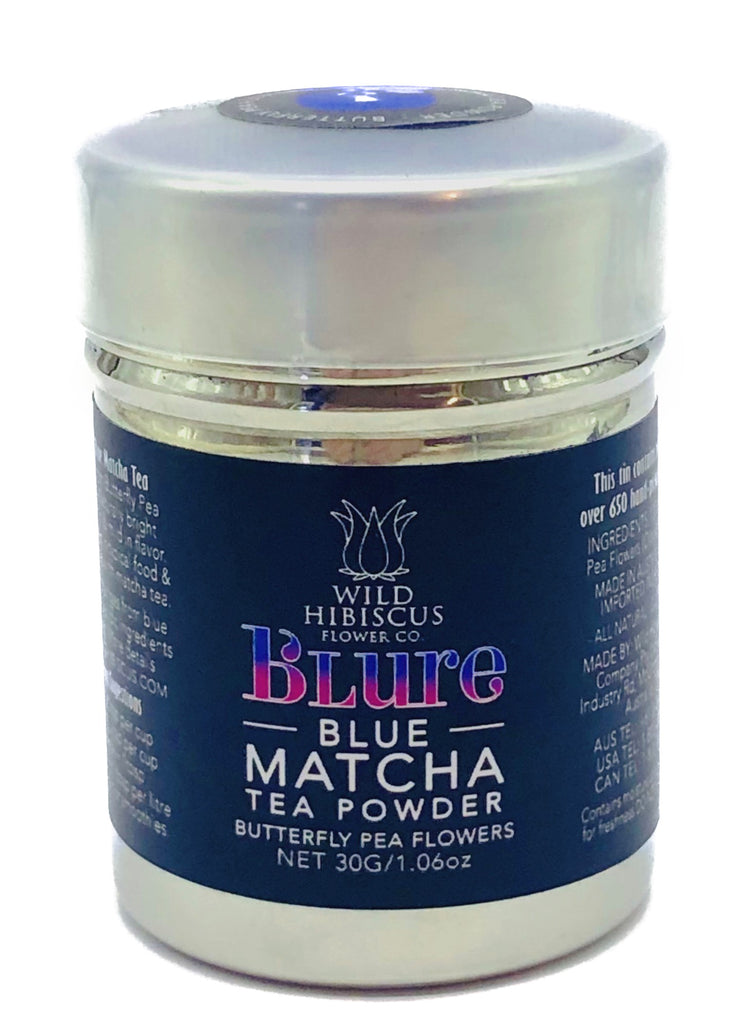 Butterfly Pea Flower Blue Matcha Tea Powder
$29.95 USD
RRP
b'Lure Blue Matcha Tea is made from Butterfly Pea Flowers - Naturally bright blue in color and mild in flavor. We put each flower through a specialized, natural process for a super fine particle size that you will not see in food or beverage applications.
1oz tin can with shaker lid for even dispersion of Blue Matcha over application like lattes. Easy to refill from 2.2lb/1kg pouch and long lasting materials even in high volume environments like restaurants.
Blue Matcha works very well in suspension applications such as for dairy in ice cream, yoghurt and lattes. Also for breads and cookies where there is little water. For baking add to the wet ingredients first for better color extraction which will steam out of the matcha and is then bound to the starches in your creation for a stunning blue visual!
When mixed with food and drinks the color changes from blue to purple as acidic ingredients are added so a wide range of colors can be obtained in cakes or drinks.
Blue Matcha can be used as an ingredient in typical food and drink recipes which would use green matcha tea.
Serving Suggestions
Tea ~ 1/4 tsp per cup
Latte ~ 1/2 tsp per cup
Cake mix ~ 1tbsp
Ice cream ~ 1 tbsp per litre
Try also in yogurt or smoothies.
---
---