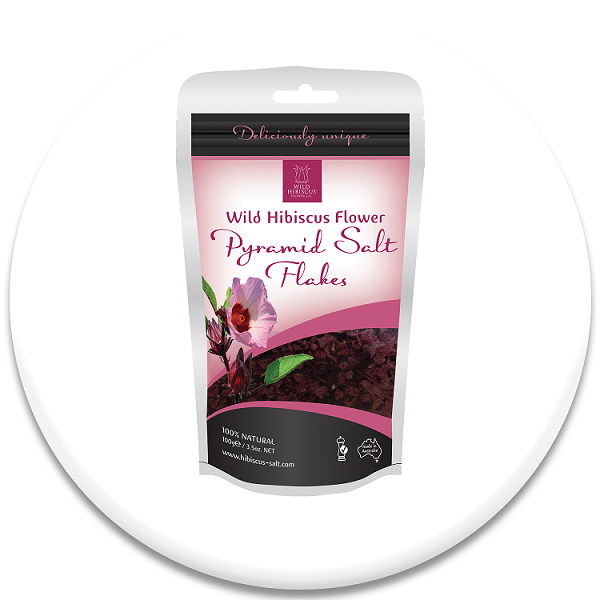 Wild Hibiscus Flower Pyramid Salt Flakes
$9.99 USD
RRP
Our all natural Wild Hibiscus Flower Salt is a zingy gourmet finishing salt with a rich red hue - color and flavor for your palette and plate.  
Also dazzling on cocktails.
Guaranteed deliciousness on all sorts of foods - sweet and savoury!
Just two ingredients - dried and ground hibiscus flowers and pyramid salt flakes which crumble easily in your fingers.
Sold in a convenient resealable 100g/3.5oz net pack.
---
Wild Hibiscus Flower Pyramid Salt Flakes
Rated: 5 / 5 based on 2 customer reviews
---
Sale